DEMOLITION DRIVING RANGE
In addition to all courses, you can now take aim at a driving range full of exciting targets that explode when you hit them! Earn enough points with your first five shots to unlock the Ring of Fire and one shot to hit it through and earn 1000 bonus points! Demolition Driving Range is the most fun you'll ever have playing golf and perfect for playing alone, head-to-head or with a big group of friends.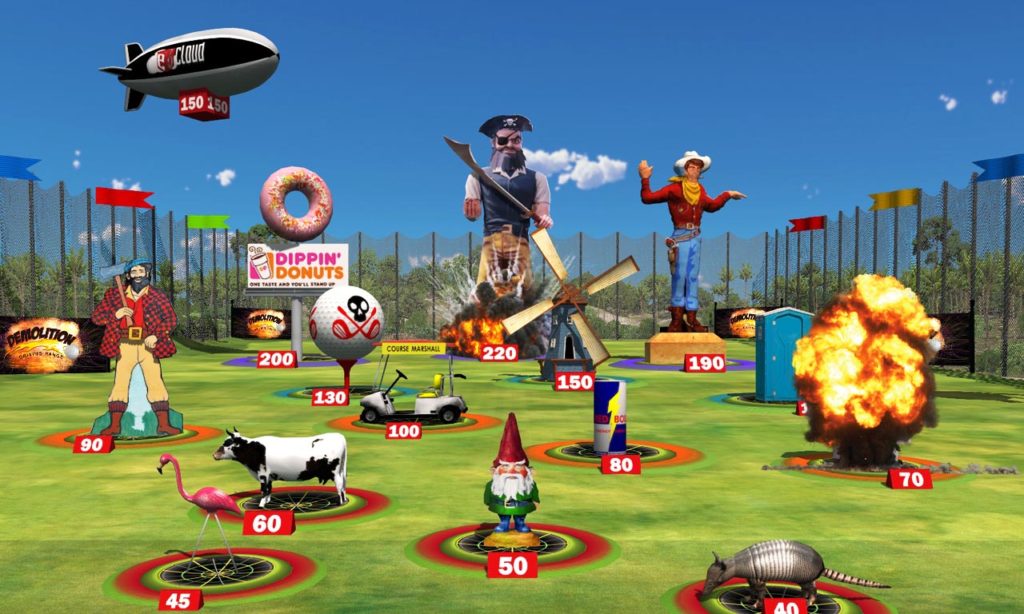 CARNIVAL DRIVING RANGE
Inspired by carnival-style sideshow games, the Carnival Shooting Gallery provides a wide array of moving targets that offer thrilling surprises when you hit them. With games within the game—such as a Wack-a-Mole area, built especially for kids—the Carnival Shooting Gallery is fast-to-play, action-packed and fun for players of all ages and skill levels!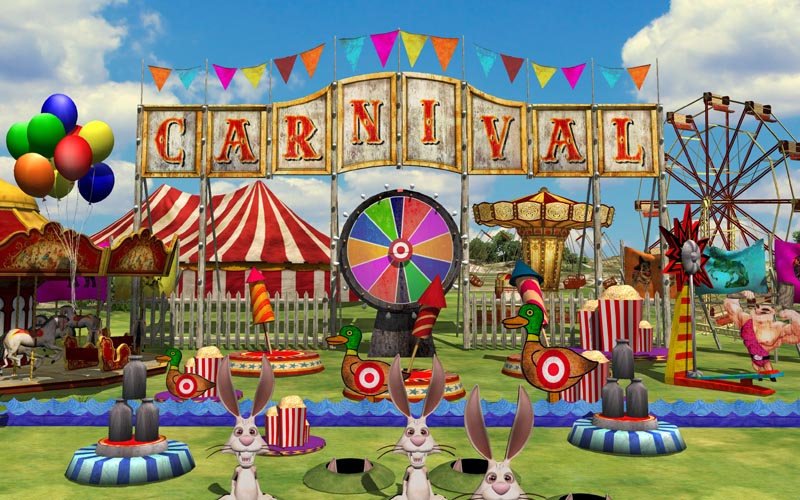 Ask our staff  to set you up on our all new driving ranges!
**Please note, this range is not designed for small children. The shortest distance to targets are 40 yards!**