Simulator Rental during lesson: $30/Hour (25% Discount)
Meet Our Instructors!
Tony Gray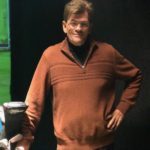 Teaching Professional (Fresh Meadow Golf Club)   $100/hr adults, $85/hr teens, $70/hr kids
Tony has over 25 years of experience teaching all levels of golfers, from beginners to accomplished players. He uses a blendold-school technique with modern technology. His instruction is given in simple language, "The simpler the method, the easier it is to put in motion."This stresses the fundamentals of the game.  He has found that in most cases how the technique feels and how it looks, is drastically different. He will provide video analysis to help better understand the difference.  His goal is to help you play to the best of your ability without putting a great deal of stress on your body.
Please call Tony directly for more information (773)-507-908.